Striving To Be Toronto's Best Osteopathy And Massage Therapy clinic
Massage Therapy is the assessment and hands-on manipulation of soft tissues and joints to improve blood flow. The goal is to relieve muscle tension and alleviate discomfort and pain. It is beneficial for chronic pain, muscular overuse or everyday stress. Human touch is in itself healing and can release chemical endorphins in the body that relieve pain and improve mood. Massage can also eliminate or reduce inflammation by increasing joint mobility and the flow of fluids throughout the body.
Massage therapy has many benefits. Not only it is beneficial for chronic pain, muscular overuse, or everyday stress, it can also help with muscle tension relief, help ease headaches and stress and improve your circulation.
In addition to your regular exercise routines and your healthy diet, you should consider adding regular massage treatments. There are many benefits to the heart from massage. You can learn more on how massage can be beneficial to your cardiac health.
A massage therapist may use a variety of techniques to release tension and restore energy. Because a combination of massage and shiatsu may be incorporated into a treatment, Integrated Bodywork does not use massage oils. You simply need to wear loose, comfortable clothing.
Before a treatment, we take a health history and then give you an initial assessment based on various tests to determine the condition of your muscles and joints. We then propose a personalized treatment plan. All your personal and health information is completely confidential. Your health record cannot be released or transferred without your written consent.
Ki-Hun Lee is a member of The College of Massage Therapists of Ontario. To read more about how Massage Therapy, please visit the website of The College of Massage Therapists of Ontario.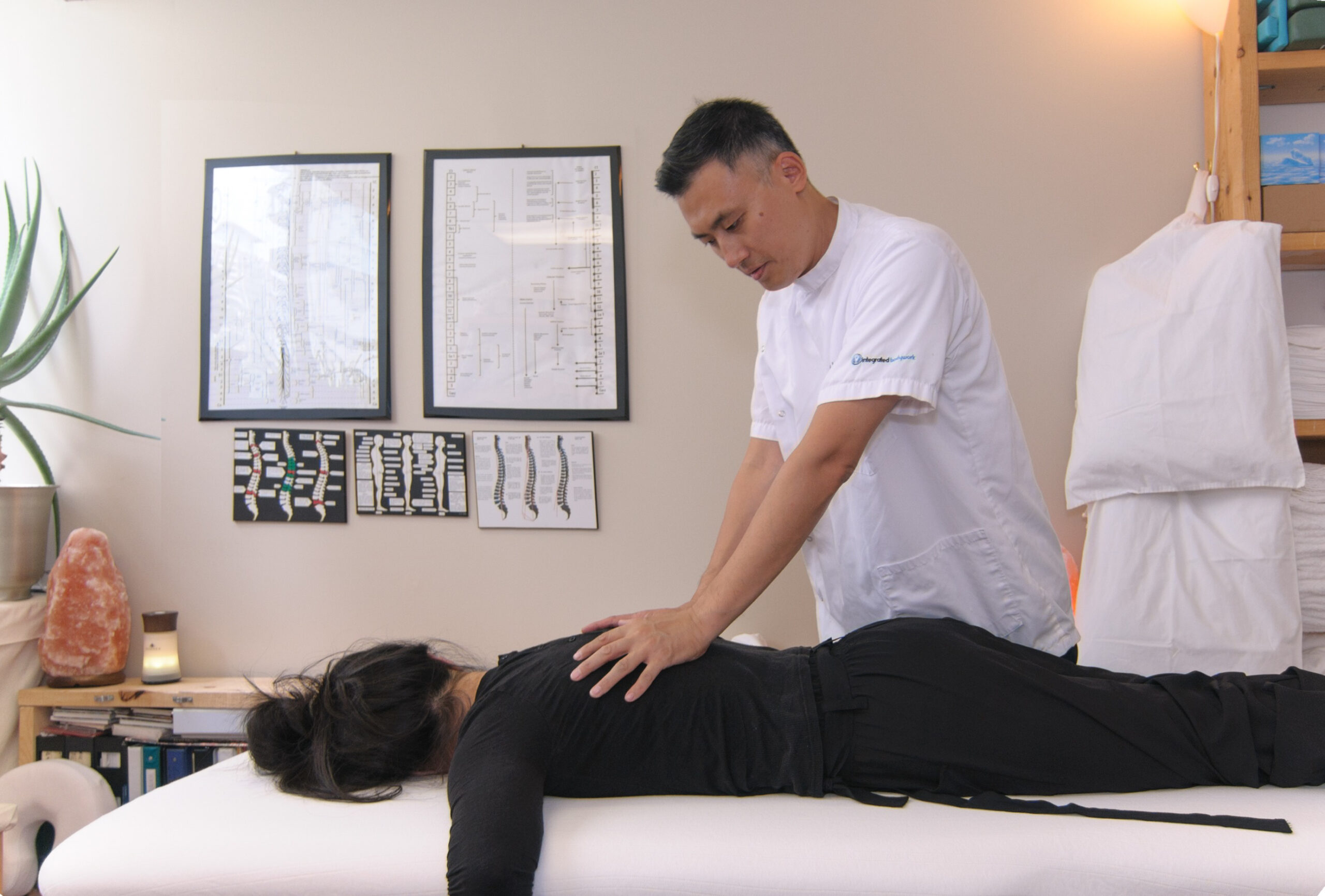 Striving To Be Toronto's Best Osteopathy And Massage Therapy clinic
A Holistic Approach That Heals The Whole Body