Striving To Be Toronto's Best Osteopathy And Massage Therapy Clinic
Kinesiology is the scientific study of human body movement, function and performance. The practice of kinesiology incorporates the sciences of biomechanics, anatomy and physiology, and considers neuroscience and psychosocial factors.
What do Kinesiologists do?
Kinesiologists use evidence-based research to treat and prevent injury and disease, and to improve movement and performance. Kinesiologists work with people of all ages and physical abilities in many settings to help them achieve their health and wellness goals and improve quality of life.
Registered Kinesiologists are a regulated health-care provider that use hands-on manual therapy and exercise therapy to address underlying musculoskeletal dysfunctions. Treatment may include:
Myofascial release

Muscle energy techniques

Joint mobilization

Proprioceptive Neuromuscular Facilitation (PNF)

Muscle activation

Somatic exercise

Craniosacral therapy
What conditions can Kinesiologists treat?
Kinesiologists can treat a broad range of conditions that affect the neuromusculoskeletal, system, including:
Weight and Lifestyle Management 

Stress, anxiety, and depression 

Chronic disease management 

Surgery rehabilitation 

Tension or stress-related problems including headaches or migraines

Central injuries like neck pain, back pain, SI joint pain and hip pain

Peripheral injuries like shoulder pain, knee pain and ankle pain

TMJD (temporomandibular joint disorder); Difficulty, pain or clicking sound while opening jaw or/and chewing
And Many More
Why choose Kinesiology at Integrated Bodywork?
Our Kineisologists are extensively trained and have over 10 years of clinical experience. They will use a hands-on approach that involves a layer-by-layer assessment of the quality, motion and characteristics of the body's soft and hard tissues. Guided by osteopathic principles and theory, anatomy and physiology, they will aim to get to the root cause of the dysfunction. Our practitioners are very passionate about wellness and are dedicated to a life-long journey of learning and mastering their practice. The ultimate goal is to be able to make a real difference in the health and vitality of every person treated. Our approach to assessment and treatment is holistic, integrative, and effective.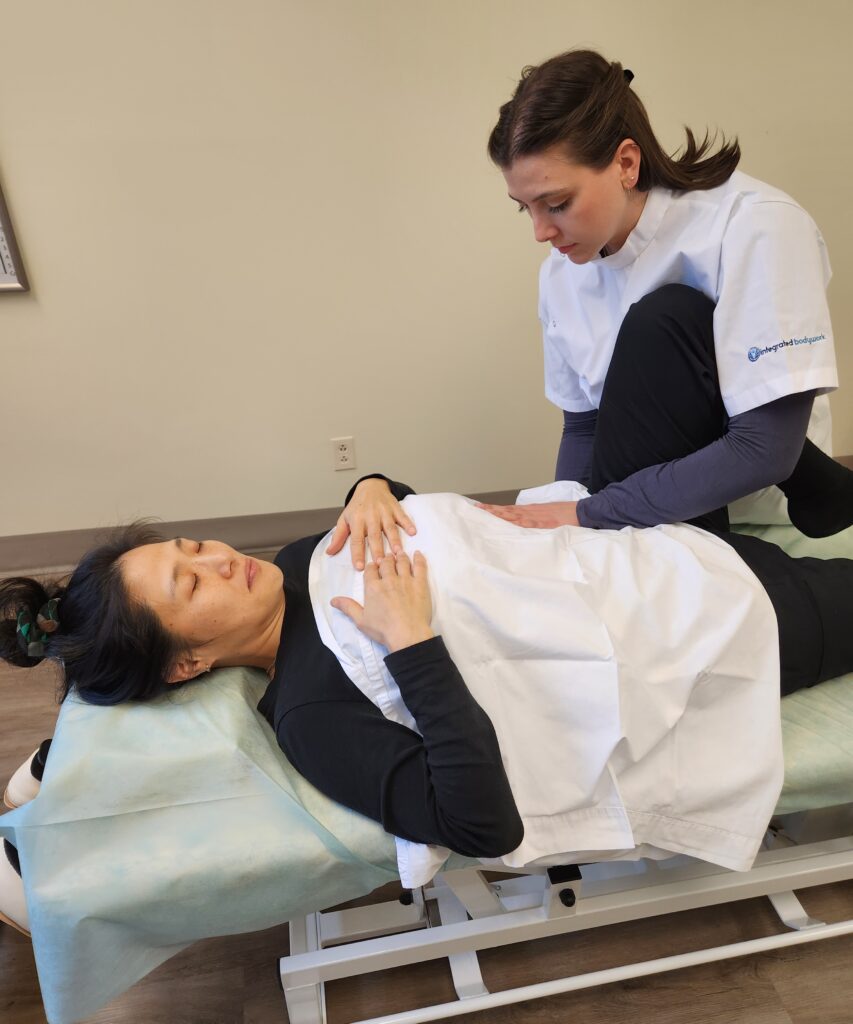 Striving To Be Toronto's Best Osteopathy And Massage Therapy Clinic
Allowing the body to self-heal without medicine